Related topics: Shade of Lady Adja
Character Summary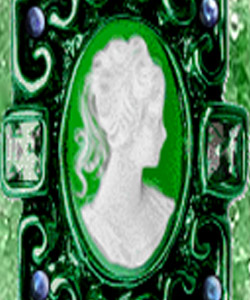 Race:
---
Associated Groups:
---
Eras Active:
---
Important Dates:
---
Related Characters:

The woman -- barely more than a girl, really -- stood with slow dignity, like a ribbon unknotting itself. With her motion came a chorus of tiny silver bells, bone beads clattering one upon another, and the hollow ringing of wood upon wood. Peripherally, he noted her long train of hair slipping down to cover her exposed lower back, black water falling over rocks.[1]
Founder of the Adjanite Order, who looked upon the Light Falatacot for inspiration ??[5]
The Adjanite Order was sometimes referred to as the Adjanite Heresy [13][10] since some of their tales were not told by the church and also heretical.[14] Nali Valind called out for the extirpation of the Adjanite heretics, and Ithaenc Cathedral was sacked and desecrated. This led to the disappearance of the last Gromnatross, Aurlanaa, from Aerlinthe.[13]
Related Pages
Appearances in Game
Texts

Brief Letter
Items and Objects

The Healer's Heart

Adjanite Crown

Adjanite Cameo

Adja's Memorial
Adja's Well
Locations
References
↑ 5.0 5.1 2008/08 - Ancient Powers - Luciana du Maki#Lore & Dialog
↑ 2000/02 - Shadows of the Past - Decree
↑ 10.0 10.1 2000/11 - Should the Stars Fall - Campaign Journal
↑ 13.0 13.1 2000/07 - To Raise a Banner of Flame - Aerlinthe Record
↑ 2003/05 - Discoveries - Prophecies
Other References to Adja
2000/02 - Shadows of the Past - A Journal
2003/05 - Discoveries - Order of Perfect Light
Community content is available under
CC-BY-SA
unless otherwise noted.