Forest Lord
Class
Golem
Level
20
XP
2,600
Luminance
0
Loot Tier
2
Attacks
Bludgeoning
Weaknesses
Fire
Strength
110
Endurance
150
Coordination
100
Quickness
100
Focus
125
Self
125
Health
95
Stamina
250
Mana
225
Advanced Stats
Melee Attack
Melee Defense
Missile Attack
Missile Defense
Magic Attack
Magic Defense
Trophies
Notes
One of the old rare boss creatures that randomly spawn around the landscape.
Unlike other bosses it has no special trophy associated with it, however, it does have a very high probability of dropping a when killed.
It does not count towards Belinda du Loc's kill task.
Broadcast message:
Forest Lord settles into the earth.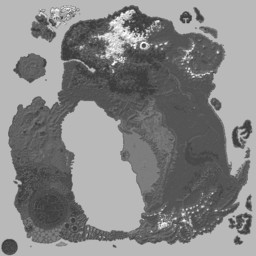 Data courtesy of Mob Tracker. Zoomable color
maps available with downloadable Viewer.
Community content is available under
CC-BY-SA
unless otherwise noted.