Gearall the Shield
Class
Gear Knight
Level
300
XP
Luminance
0
Loot Tier
6
Attacks
Bludgeon?
Weaknesses
Acid
Strength
Endurance
Coordination
Quickness
Focus
Self
Health
Stamina
Mana
Advanced Stats
Melee Attack
Melee Defense
Missile Attack
Missile Defense
Magic Attack
Magic Defense
Trophies
Notes
Dialog
Area Message
Gearall the Shield scans the horizon, looking for adversaries.
Gearall the Shield says, "I will not be lured away so easily."
Rewards Dialog
You allow Atamarr to examine your Large Aetherium Power Core.
Atamarr tells you, "What's this you have here?"
You hand over 1 of your Large Aetherium Power Cores.
Atamarr turns the power core over in his hands several times.
Atamarr tells you, "It saddens me that it has come to conflict. One can only hope that our efforts will put an end to this quickly."
Atamarr tells you, "Allow me to reward you. I am told it is customary here, and the good Master Crafter has provided me with the means to do so."
Atamarr gives you Mana Forge Key.
Atamarr gives you Ornate Gear Marker.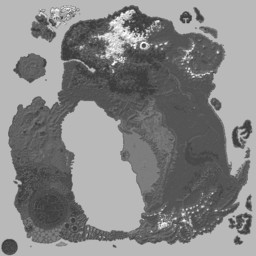 Data courtesy of Mob Tracker. Zoomable color
maps available with downloadable Viewer.
Community content is available under
CC-BY-SA
unless otherwise noted.