Giant Snowman
Non-Player Killer
Race
Snowman
Location
See below
Stats
Level
100
Strength
300
Endurance
300
Coordination
300
Quickness
300
Focus
300
Self
300
Health
500
Stamina
370
Mana
500
Notes
An attackable NPC that spawns in Northern and Southern Osteth.
The Giant Snowman can also be found in some fixed locations:
Cousin to the Snowman shopkeeper.
Doesn't accept refunds!
Friendly until assessed.
Appears with Snowman minions, which also attack when assessed and die when the Giant Snowman is killed.
It can be killed and drops trophies on death:
Casts the following spells: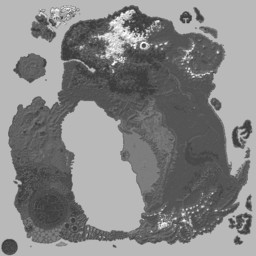 Data courtesy of Mob Tracker. Zoomable color
maps available with downloadable Viewer.
Currency

Pyreal
Inventory
Books, Paper
Books, Paper
Dialog
Giant Snowman tells you, "If you don't like my prices, too bad! And I don't recommend fighting me, either!"
Giant Snowman tells you, "Come to see my iceballs? Well, now, the prices here are the best you'll find. Oh, maybe you want to praise my coldness by creating a likeness of me from snow. I sell the instructions for almost nothing."
Giant Snowman tells you, "Hrrmph!"
Community content is available under
CC-BY-SA
unless otherwise noted.