Related topics: Current AC & ACCWiki News
Original Link (now dead) - http://zone.msn.com/asheronscall/News.asp

News & Events
---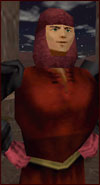 News
Read the latest news about AC and the world of Dereth.
Events
Check this page frequently for an overview of past events and an updated schedule of great new ones to come.
Featured Articles
---
News
Original Link (now dead) - http://zone.msn.com/asheronscall/ASHEnewsnews1.asp

News
---

News in Dereth
Who has the strongest arm in Dereth? The heartiest soul? Plus, an update on the highest level heroes. Find the lists players have been asking for!
The lands of Dereth have become even more dangerous. Find out what new hazard threatens the world. . . and what must be done to stop its spread.
The scholars and scribes of Dereth have composed their next work of sacred lore. This latest chapter unravels the mystery of the Gromnies.
While heroes did manage to shatter the original Soul Crystals within each dungeon, duplicates have reformed in their places.
Read the rules and regulations for your chance to become the famous discoverer of Dereth's chocolate treats!
The Quest for Chocolate has concluded, with the following cooks discovering everything from bars of dark chocolate to rich iced mocha!
Official stories for each heritage group are being collected. Find out how you can contribute -- and see your work for sale in the game!
While town criers have announced the results of August's contest, find out more on how these winners were chosen.
On November 24th, 1999, Microsoft sent out a press release with some early info on the success of AC.
This March, heroic couples will have an opportunity to formalize their bonds of affection in both mass and private wedding ceremonies.
Our mass weddings featured both heartfelt declarations of love and amusing banter.
Prepare to join forces with our UK neighbors in defending the Isle of Dereth.
Create a new character to greet the first rising of the sun in "Solclaim."
Challenging players to share their ideas for the game, the final results of the AC Dream Event contest have been chosen. Here are the names of the winning scribes!
In honor of this lovers' holiday, we asked our players to send in their tales of true love (or true woe) in the course of Asheron's Call. To celebrate the day, we'd like to share some of our favorite tales we received!
Including new features such as housing and storage, as well as an intriguing new island.
Housing and New Landmass, Item storage and visitation rights --Find the answers to your questions here.
Microsoft has announced that Asheron's Call Dark Majesty is shipping to retail locations throughout North America, and should start appearing on store shelves as early as Friday, October 26.
The winners of the writing contest have now been chosen. Our congratulations to Neb, who comes away with a free year's subscription to AC Dark Majesty and 300 fanStory.com credits!
Enforcement Effective immediately, there will be a slight change to the Asheron's Call Code of Conduct enforcement. Find out all the details here.
In Asheron's Call, we always like to keep an open mind to suggestions from the players--this is the driving factor behind a set of changes going into effect with the May prop next week.
To accommodate the burgeoning population of Asheron's Call, the doors to the new server world, Wintersebb, have opened wide!
Fans looking for Asheron's Call merchandise can now find everything from T-shirts, jerseys and mugs, to Sturdy Iron Keys and sterling silver Olthoi at the Turbine Store.

News from the Tech Side
Turbine Entertainment Software reflects on the long process of creating Asheron's Call and expresses their excitement at the arrival of the community.
From the entire AC Team -- a revealing look at the inner workings of the game. It's time to open the backstage door a bit and let players see some of the "what, how, and why.
Ever wonder who are the architects of Dereth? About their histories and in-game characters? Here's your chance to unmask the AC team!
In conjunction with the December event, Turbine has opened the doors to acdm.turbinegames.com, a haven for all players of Asheron's Call to keep abreast of the latest news, lore, and a complete compendium database.
We have studied the results of our recent survey and weighed them along with other forms of feedback to determine what our policies will be. Further word on this matter can be found here.
Turbine designer, Les Nelken, took time to answer a few questions about June's Castling Event and content design in general.
Forget about pop-up windows and task bar icons; as of this October, the Zone has a new way to log in and play!

Reviews, Etc
At this year's E3 convention, the Academy of Interactive Arts and Sciences dubbed Asheron's Call the Adventure/Role-Playing Game of the Year. Awards from the AIAS are among the highest honors bestowed in the gaming industry.
Gamezilla joins Gamecenter and Gameindustry.com in giving AC top honors.
Gameindustry.com gave AC their 1999 Best Overall Game of the Year award, and several other sites have recently queued up with accolades, too.
Cindy Vanous gives Asheron's Call 4 ½ out of 5 stars and a detailed critique.
Events
Original Link (now dead) - http://zone.msn.com/asheronscall/ASHEnews2.asp

Events
---
The Zone is committed to running the smoothest, most engaging events in the online world. We recognize that Asheron's Call depends upon the long-term loyalty of each player for its success, and we believe that a major avenue for building that loyalty is maintaining a robust schedule of innovative events.
Check this page frequently for an overview of past events and an updated schedule of great new ones to come.
Coverage of Past Events
October 22 - 24, 1999 -- The Fire in the Sky
The final beta test incarnation of Dereth came to an end under the baleful glare of a comet, as meteors impacted major towns, scraps of ancient prophecy blew across the land, and terrible fire elementals rained from the sky.
July 24, 1999 -- The Campaign Against Wardiel
The evil captain of Bael'Zharon tried to subject Dereth to his will. Despite assistance from foul banderlings and even fouler traitors, Wardiel eventually succumbed to the valiant defense.
July 7, 1999 -- Call to Arms Event
An evil host descended on the major towns of Dereth. Auberon of Turbine Entertainment reports on the heroic defense that repelled, among other creatures, the towering tremendous monougas.
June 14, 1999 -- Scavenger Hunt
A strange agitation recently gripped the advocates of Dereth, who arranged a contest to recognize adventurers bringing them the most valuable collection of specified monster trophies within a six-hour span. Why they needed these items gathered so hastily, the advocates would not say, but many answered the challenge nonetheless.
June 2, 1999 -- Apocalypse Party for End of First Phase of Beta
What would you do if you were a character in a virtual-reality world and knew the Server Wipe of the Apocalypse was about to erase your hard-earned stats? Would you run amuck, or would you hold a party to celebrate the time you'd had, the things you'd managed to do, and the friendships you'd formed along the way? Maybe a little of both.
In December, players entered Asheron's Call to discover the world had plunged into deep winter. While some celebrated the change of season by entering cooking contests and observing ancient holiday traditions, a few adventurers followed a missing expedition and hints of dark magic in a quest to forestall a killing freeze.
Community content is available under
CC-BY-SA
unless otherwise noted.