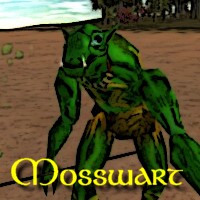 Related topics: Utterances, Mosswart Lore, Mosswart
Master of the Swamp picks muck from between scales.
Swamp King loudly organizes a stack of gunk covered stones.
As the Braggart Mosswart (sic) a keyring lands under its now lifeless body.
Mosswart Keeper dies revealing an ancient key with a warrior's markings on it.
Mosswart Overchief falls; a shabby rope around its neck hangs against the ground revealing a key.
Ravenous Mosswart is split opening. It would seem a key may have been part of its lunch.
Community content is available under
CC-BY-SA
unless otherwise noted.