Related topics: Category:Cooking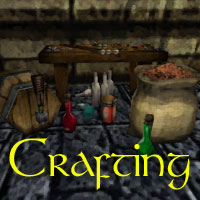 Recipes
Notes
All spells cast last for 3 hours.
Wards act as Cantrips, the same as an epic, Ex: Epic Flame Ward
Olthoi Eggs can be used to restore 120 health, or used in the recipe for all other Olthoi Food.
See each food item for recipe.
Community content is available under
CC-BY-SA
unless otherwise noted.