Value: 100
Burden: 350
Skill: Light Weapons (Mace)
Damage: 1-2 , Bludgeon
Speed: 50
Spells: Tryptophan Coma: You are soooooo sleepy, reducing your Quickness
This item cannot be sold.
Spellcraft: 200.
Mana: 200.
A golden brown turkey leg with a crispy skin.
Notes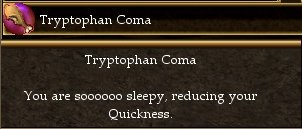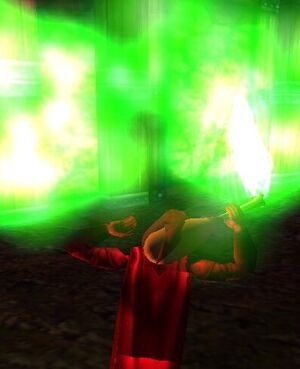 If you equip the weapon, and cast the spell on yourself, you make the "yawn" emote
The spell reduces your quickness by 285
Community content is available under
CC-BY-SA
unless otherwise noted.