Virindi Inquisitor
Class
Virindi
Level
100
XP
80,000
Luminance
0
Loot Tier
Attacks
Slash
Weaknesses
Fire, Slash
Strength
250
Endurance
200
Coordination
250
Quickness
290
Focus
300
Self
300
Health
500
Stamina
600
Mana
700
Advanced Stats
Melee Attack
502
Melee Defense
480
Missile Attack
Missile Defense
498
Magic Attack
325
Magic Defense
336
Trophies
Notes
As you deal the fatal blow to the Virindi Inquisitor, its luridly colored form collapses silently to the ground. Behind the black mask, just for a moment, a swirling mass appears, then blinks out of existence. A dissonant alien voice whispers, "Vulgar flesh puppet! The Quiddity should not have decided to spare your kind!"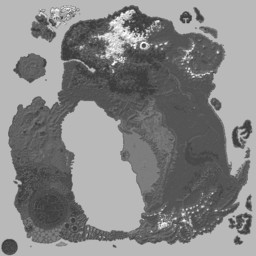 Data courtesy of Mob Tracker. Zoomable color
maps available with downloadable Viewer.
Community content is available under
CC-BY-SA
unless otherwise noted.